Main features
Full metal body

Screen mirroring projection

Expand peripheral connections

Support 4K output

One-key switch between mode

Extendible with Mobile phone, Computer, Laptop, and Tablet PC

Four colors
1. Function
a). Devices such as mobile phones, tablets, notebooks, etc. can be connected with the display through Expand X for screen expansion, and all machines are used in the same way, easy and convenient.
Expand X can break the limitations of the screen, all you need is a Type-c cable and an HDMI cable. Then you can enjoy it on the big screen.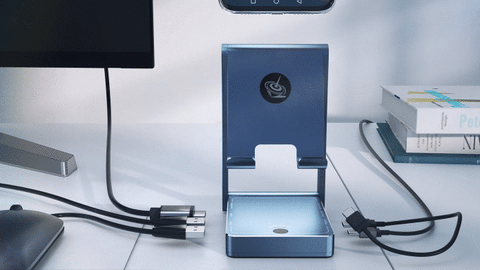 b). Expand X supports connecting USB peripherals, such as mobile hard drives, keyboards, mouses, handles, etc.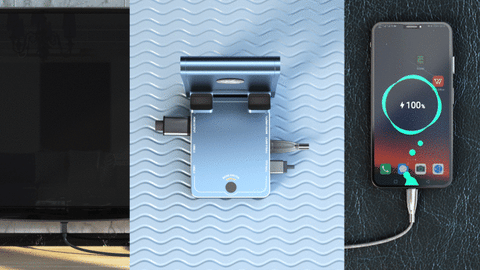 c). Use Expand X to connect peripherals such as keyboard, mouse, and handles to operate mobile phones, tablets, notebooks, game consoles, and other devices.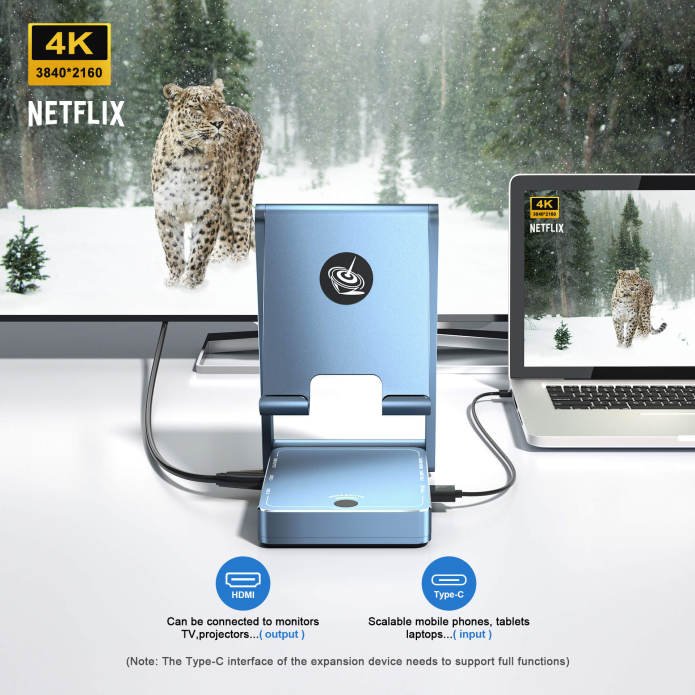 d). All-metal body frame structure, suitable for mobile phones and tablet computers.
e). One set of peripherals can operate two devices, just press the switch
2. Usage scenarios
a). Connect the mobile phone with the monitor, use the keyboard and mouse to operate the mobile phone, and handle the work as on the host computer.
Computer mode supports hammer TNT, Huawei EMUI, Samsung DEX.  Computer mode and mobile phone mode can be switched at will.
When you have a set of mouse and keyboard, you can completely use it as a normal computer. Whether you are on a business trip or traveling, as long as you bring it, you can turn your phone into a computer anytime, anywhere.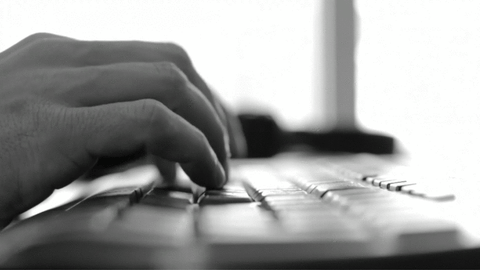 b). In the living room, watch the video on the mobile phone or other devices through the TV.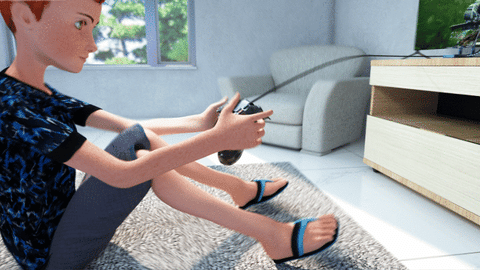 c). Connect with a mobile phone or game console to play games on the large-screen display.
During the connection process, because it is connected by cable, there is no delay and the transmission speed is very fast, so you can get all the information about the device in real-time.
3. Support devic
Please note that your mobile phone or other device needs to have a Type-C port, and the Type-C port needs to support DP Alt mode to use Expand X.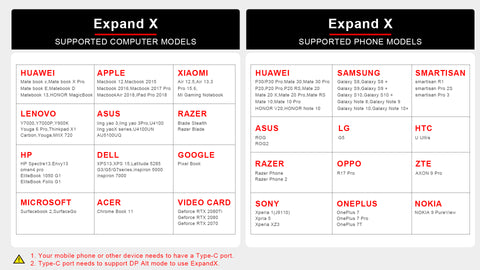 Small
The mini size can greatly save space on the desktop and is easy to carry.
Powerful
Powerful performance and rich functions will bring you a good experience.
Cost-effective
The price is fully in line with the value of the product and will not cost you any more.