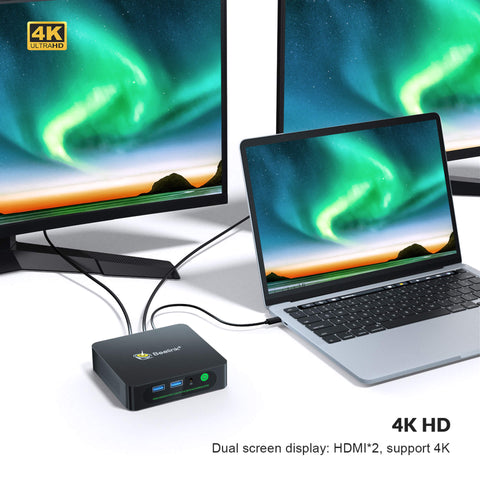 Main Features
FLEXIBLE EXPANDABILITY: A single Type C connection from a host laptop/Mac/Android cell phone to this dock provides dual video outputs, wired Gigabit Ethernet, 3.5mm Headphone jack, Five USB 3.0 ports(HDMIx2*support 4K, USB3.0*5, Type-C*1, LAN*1, Headphone*1.)
DUAL HD MONITORS: TwoBuilt-in HDMI Support 4K HD
STORAGE: No SSD, 512G SSD and 512G SSD + 1T HDD options (M.2 SATA3 2280 SSD,HDD)
COMPATIBILITY :

Android

,WIN7,WIN8,WIN10,WIN11,Mac OS
POWER: 90W 19VDC/4.74A(100~240V 50/60Hz)
DIMENSIONS:114.3mm*113.3mm*27.2mm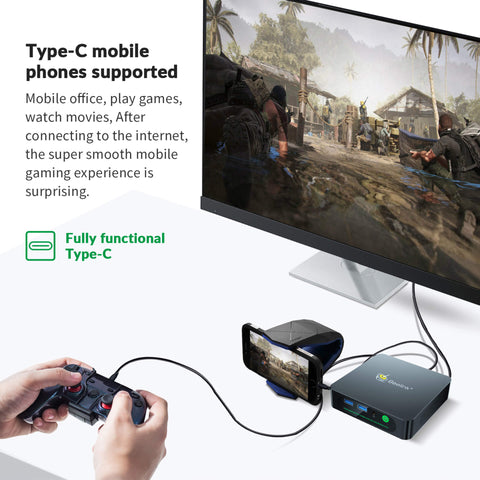 25% Pre Order Discount!  
Estimated Shipping February 15th
Product Overview
The Beelink Expand F - USB C connects your laptop Mac and cell phone to up to two additional monitors, various external devices, and the Internet with a single cable. It features a convenient way to expand the capabilities of your portable PC cell phone. This sleek, compact dock unlocks enhanced productivity and entertainment options with high-speed connectivity and support for Ultra HD 4K displays. It also includes five USB 3.0 ports ensuring compatibility with a vast array of peripherals, such as external hard drives, printers, and scanners.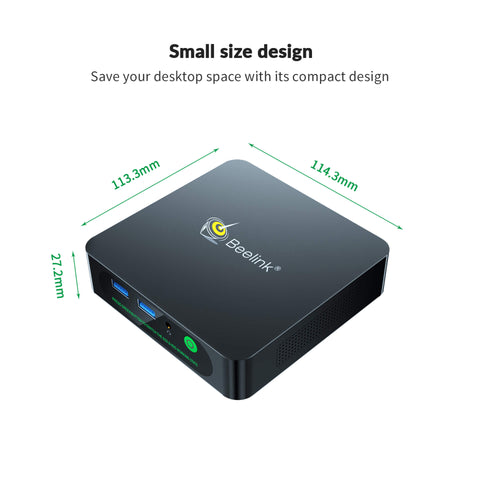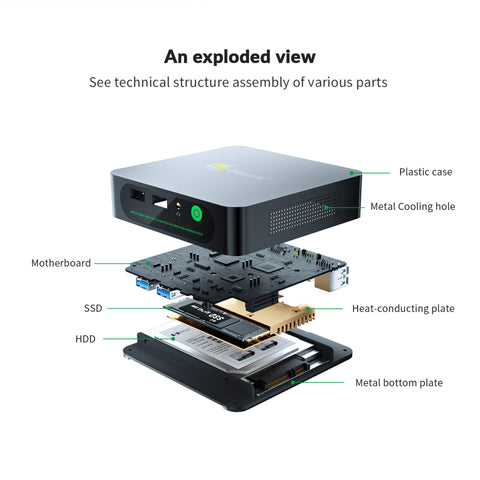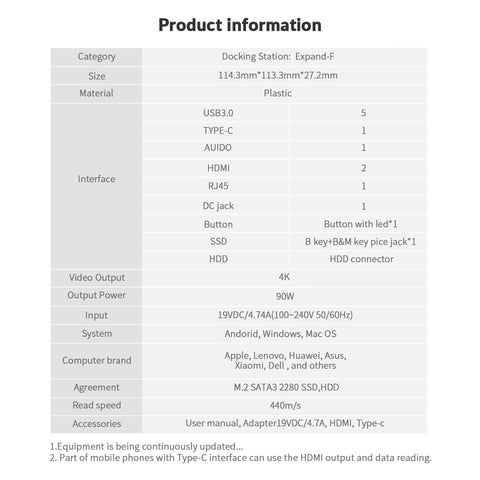 Single Cable Connectivity
Featuring two powerful HDMI over USB Type-C cables, with the Beelink Expand F you can quickly connect your laptop tablet, or cell phone to a single data and power source up to 90W. You'll also enjoy an easy, reliable connection from your laptop or tablet to a dual 4k display
Connect for collaboration
Grab your laptop/Cellphone and head to the next meeting where you, and your co-workers, will be able to quickly connect to the Beelink Expand F and share your latest PowerPoint presentation through a connected display screen or projector.
Enhanced video performance
USB Type-C connectivity is the latest and extremely reliable technology for video performance. Your display will be crisp and clear.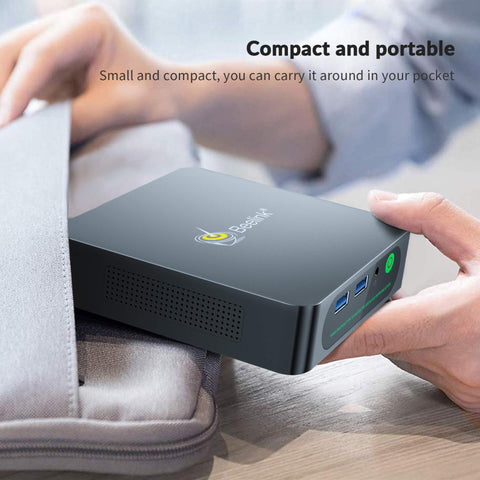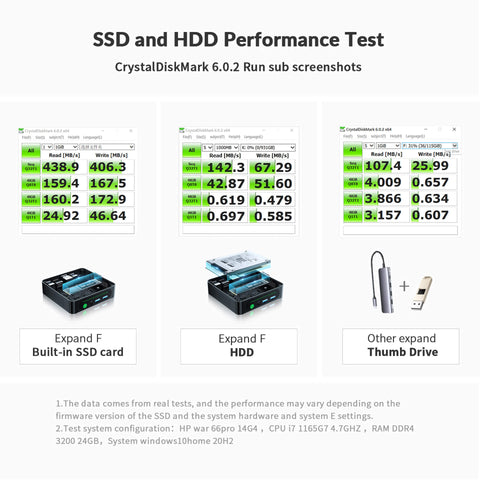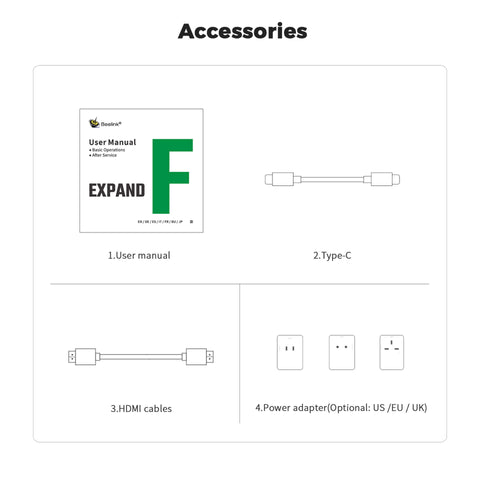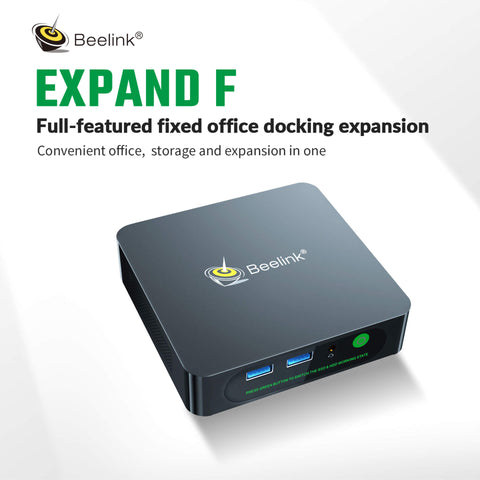 Small
The mini size can greatly save space on the desktop and is easy to carry.
Powerful
Powerful performance and rich functions will bring you a good experience.
Cost-effective
The price is fully in line with the value of the product and will not cost you any more.